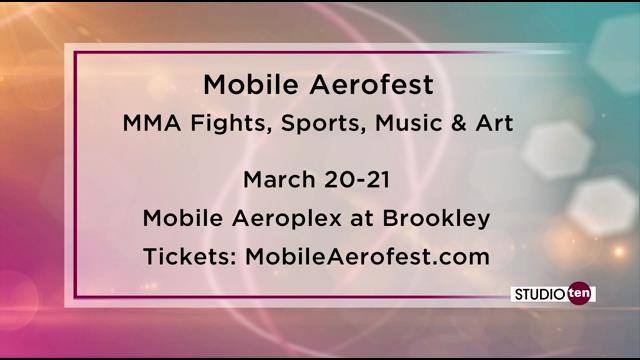 Mobile Aerofest
A festival to improve the lives of America's injured warriors is coming to the Mobile Aeroplex on March 20 & 21.
The Mobile Aerofest will be a culture clash o music, sports, arts and much more.
Lex McMahon, a former Marine and the President of Titan FC joined us on Studio10 to talk about the event and the huge MMA Championship fight that will be taking place during the event here in Mobile. Lex is the son of legendary TV presenter Ed McMahon, and has a huge passion for helping our wounded warriors and veterans.
To learn more about this fantastic event click on the video link to watch the Studio10 interview and/or visit:
http://www.mobileaerofest.com/
To learn more about the MMA fight visit:
http://www.titanfighting.com/titan-fc-aerofest-2015-partner-together-honor-brave-men-women-us-armed-forces/