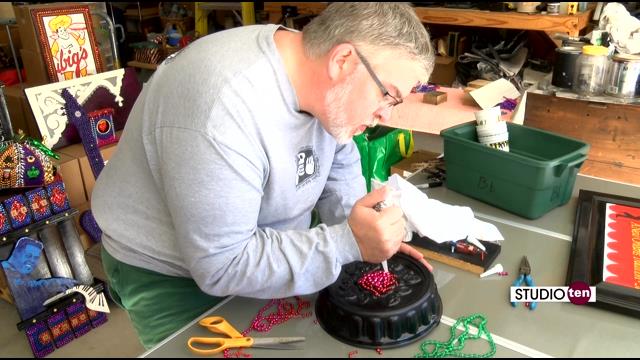 Steve Joynt lives and breathes Mardi Gras year-round.
Not only is he the creator and editor of "The Mobile Mask" publication, but he is also the creator of some amazing and festive works of art, which he calls "Thrown Art".
Using Mardi Gras beads, Steve has made countless pieces of Mardi Gras art. Sometimes he keeps them for himself, sometimes he sells them online and sometimes he even travels to the Big Easy to sell them on the streets of New Orleans.
They are truly one-of-a-kind creations. To see more click on the video link.
Also, visit:
http://www.thrownart.com/
http://themobilemask.com/