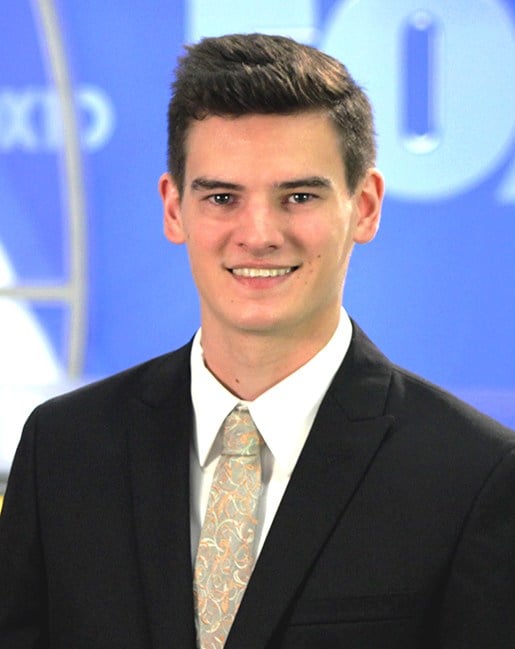 Meteorologist Adam Olivier joins FOX10 after graduating from the University of South Alabama with a degree in broadcast meteorology. He began his meteorology career by interning at a local station in his hometown of New Orleans in high school. He has experienced severe weather and hurricane coverage throughout his internships. He is looking forward to covering all the weather that Mobile has to offer!
Adam grew up in New Orleans and has loved weather since he was a kid. His main interest in weather is hurricanes. Hurricanes Georges, Ivan, and Katrina all had a major impact on him and helped develop his love of weather. Adam has experienced every type of weather including rare snow events along the Gulf Coast.
Outside of weather, Adam enjoys exploring Mobile and being a part of the community. He is excited to be a part of FOX10. You can find him cheering on the LSU Tigers and the New Orleans Saints during football season.
Connect With Adam