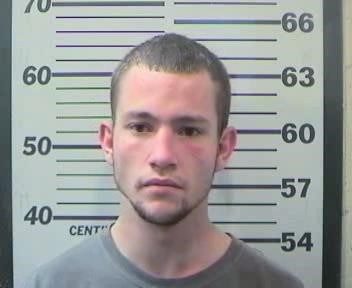 FOX10 News Fugitive Files suspect Trenton Allen (Image: Mobile Metro Jail)
MOBILE, AL (WALA) -
FOX10 News Fugitive Files suspect Trenton Allen and another suspect who has already been arrested are accused of 2 crimes; assault and shooting into an occupied vehicle at Hillcrest and Girby Roads in Mobile on December 23, 2016.
"The victim was actually driving down Hillcrest Road. Subsequently shots rang out, fired into his vehicle...the victim doesn't know either one of the two males at all," said Mobile Police Officer Donald Wallace.
Allen, whom Mobile Police say was just indicted by a grand jury, is 20 years old, 5 foot 5 inches tall and weighs 138 pounds. He might be in the Creola area. Know where to find him? Call the FOX10 News Fugitive Files/Crimestoppers Hotline at 251-208-7000.
Allen's arrest record dates back to 2015 and includes charges like unauthorized use of a vehicle and criminal mischief. Turn him in.
All content © 2017, WALA; Mobile, AL. (A Meredith Corporation Station). All Rights Reserved.