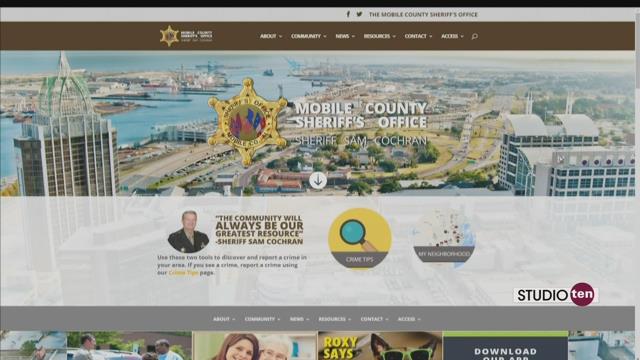 MOBILE, AL (WALA) -
Each month the sheriff's from Mobile and Baldwin County will be joining Studio10 to talk about questions they are getting from their community. Joining us for this segment is Mobile County Sheriff Sam Cochran. Here's more:
The Mobile County Sheriff's Office is proud to participate in PROJECT LIFESAVER. This program is designed to track participants who are traveling on foot; however, it also has proved to be an asset when other scenarios arise.
If you are a caregiver who has the responsibility of providing safety for a loved one with Alzheimer's, dementia, autism or other disorders, then you know all too well the feeling of "fear" that they could wander off and become lost. PROJECT LIFESAVER is designed to ease that fear by providing a wristband transmitter that is picked up by special receivers with directional antennas. In the event a participant wanders off, Mobile County Sheriff's Office is notified, the search-and-rescue team is deployed utilizing PROJECT LIFESAVER'S specialized equipment. Last Year, Alabama State Troopers received specialized equipment for their helicopter so that they can participate in search-and-rescue by air.
For details about the program contact Jonathan Geary
All content © 2017, WALA; Mobile, AL. (A Meredith Corporation Station). All Rights Reserved.