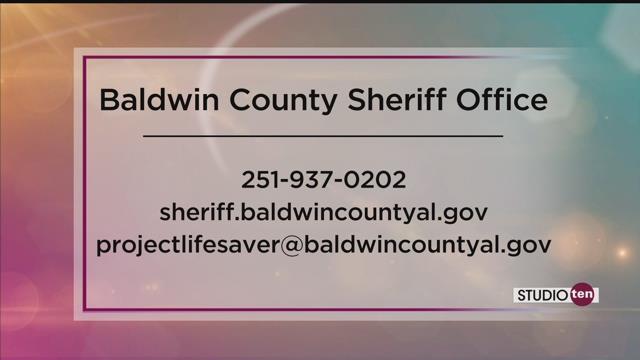 BALDWIN COUNTY, AL (WALA) -
Each month the sheriffs from Mobile and Baldwin Counties will join Studio10 and answer questions they are getting from residents in their county. In this segment, Baldwin County Sheriff Hoss Mack talks about the Project Lifesaver Program and introduces us to the department's newest member Angie, a bloodhound trained to help with Project Lifesaver.
For more on Project Lifesaver, visit: http://sheriff.baldwincountyal.gov/topnavigation/community-programs
All content © 2017, WALA; Mobile, AL. (A Meredith Corporation Station). All Rights Reserved.