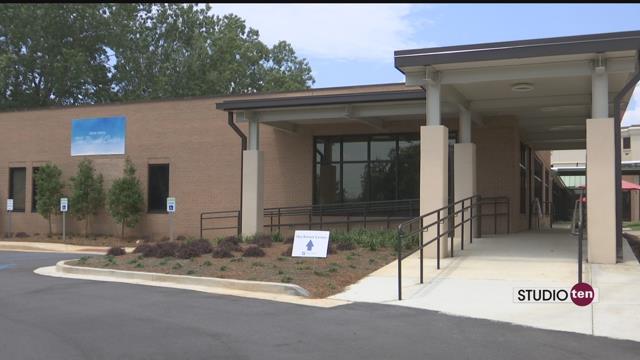 FAIRHOPE, AL (WALA) -
There are many exciting things happening at Thomas Hospital in Fairhope. We recently toured the new Birth Center and now we are taking you on a tour of the new Breast Center. Here's more:
The Breast Center at Thomas Hospital is located on the campus of Thomas Hospital. The new 5,100 square foot comprehensive center includes three mammography rooms as well as the opportunity to receive the latest Genius TM 3D MAMMOGRAPHYTM exam. For diagnostic testing, ultrasound, bone density and stereotactic biopsy rooms are all located within this one convenient location. New amenities include a dedicated parking area with covered entry into the center as well as one stop registration.
Note: We do still offer 2D mammography as well.
For more information about The Breast Center at Thomas Hospital, call 251-279-1633.

INFORMATION ON GUEST/GUESTS:
Dr. Michael Quinn, Radiologist
Kenny Breal, Executive Director, Imaging Services, Infirmary Health
Kathy Linam, Thomas Hospital Breast Center Manager
All content © 2017, WALA; Mobile, AL. (A Meredith Corporation Station). All Rights Reserved.