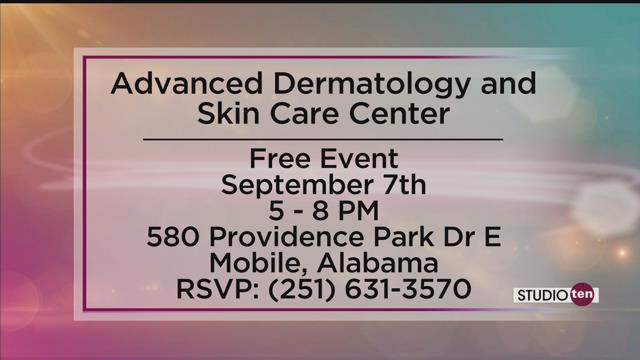 MOBILE, AL (WALA) -
You're invited to a big celebration at Advanced Dermatology!
It's a Casino Royale themed event for the official launch of the SkinCeuticals Advanced Clinical Spa at Advanced Dermatology! Come join in the fun! There will be cocktails, conversation, casino games, special pricing and more!
The event is Thursday, September 7, 2017 from 5-8pm. Reserve your spot today! Call 251.631.3570. You can also visit http://advanceddermclinic.com/ for details on this event and other upcoming events!
All content © 2017, WALA; Mobile, AL. (A Meredith Corporation Station). All Rights Reserved.