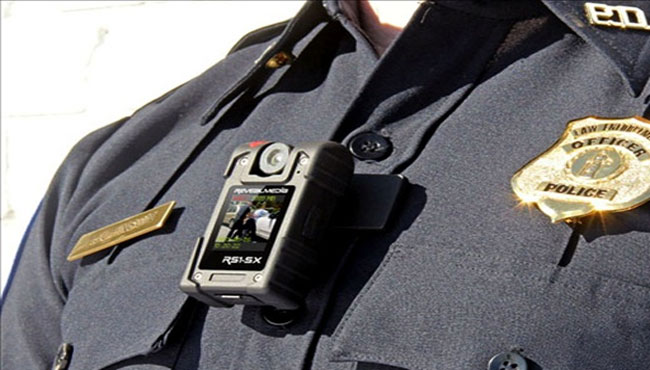 An example of a body camera worn by an officer. Photo: U.S. Department of Justice/MGN
MOBILE, AL (WALA) -
It's the latest in a case that could set a precedent for future criminal cases in Mobile.
A Mobile County Circuit Court judge has denied the city of Mobile's appeal on a ruling by its own Municipal Court judge, which stated that body camera video is considered evidence, and if the video pertaining to the crime in question no longer exists, it cannot be discussed in court.
In this case, Terry Druckenmiller was arrested for a DUI, but when Druckenmiller requested to see the body camera video from the incident, the city could not provide it, because it had been erased. Municipal Court Judge Shelbonnie Hall ruled that was considered destruction of evidence, so anything that occurred in the video would no longer be admissible in court.
Since the appeal on that decision has been denied, the case may end up being dismissed.
A status hearing on the matter is scheduled for 1 p.m. on Tuesday to set a trial date.
FOX10 News will let you know how the case progresses.
All content © 2017, WALA; Mobile, AL. (A Meredith Corporation Station). All Rights Reserved.