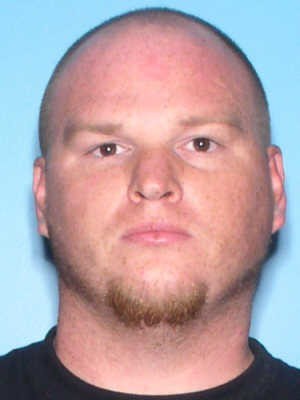 FOX10 News Fugitive Files suspect Christopher Beech (Image: Mobile PD)
MOBILE, AL (WALA) -
UPDATE: FOX10 News Fugitive Files suspect Christopher Beech surrendered shortly after he was profiled.
FOX10 News Fugitive Files suspect Christopher Beech faces charges of domestic violence, burglary and criminal mischief for an incident that, Mobile Police say, happened in the 2800 block of Esau Avenue when Beech broke into the home of his ex-girlfriend and threatened her.
"He stated to her at the time, why was she doing this to him? That he had something for her later. He then left the location, went outside and began damaging the vehicle that was parked in the driveway, and then he left the location," said Mobile Police Officer Donald Wallace.
The vehicle belonged to her new boyfriend. Beech is 29 years old, 5 feet 10 inches tall and weighs 215 pounds. If you know where to find him, call the FOX10 News Fugitive Files/Crimestoppers Hotline at 251-208-7000.
Police say Beech had a juvenile record and since then, has been charged with marijuana possession and carrying a pistol without a permit.
All content © 2017, WALA; Mobile, AL. (A Meredith Corporation Station). All Rights Reserved.