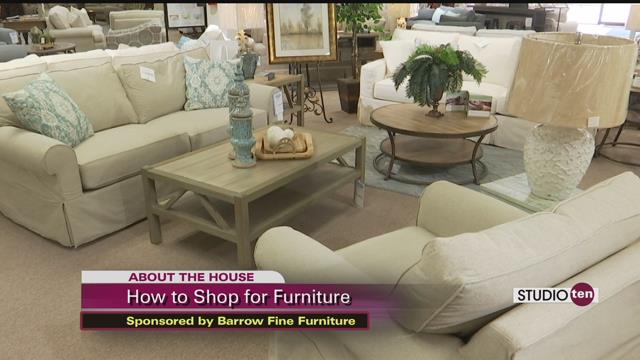 MOBILE, AL (WALA) -
You might think shopping for furniture is as simple as buying what is listed at the best price, but do you know what you are buying? Studio10 paid a visit to Barrow Fine Furniture where we learned what to look for when shopping for furniture.
In this segment we focus on living room furniture and take a closer look at quality, fabric, cushions and more. Those at Barrow Fine Furniture are celebrating 60 years of serving our community and they want to help you! If you have questions and want to learn more you are encouraged to stop by one of the Barrow Fine Furniture showrooms!
For more information and to find the showroom nearest to you, visit: https://barrowfinefurniture.com/.
All content © 2017, WALA; Mobile, AL. (A Meredith Corporation Station). All Rights Reserved.