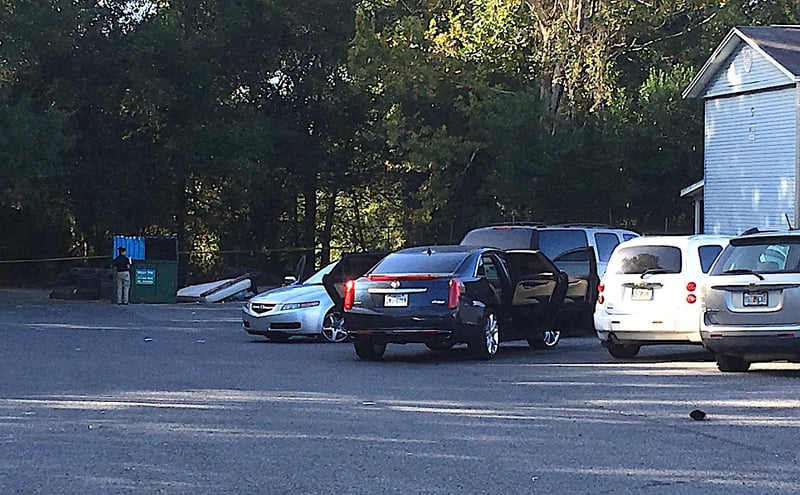 Crestview, FL police investigate shooting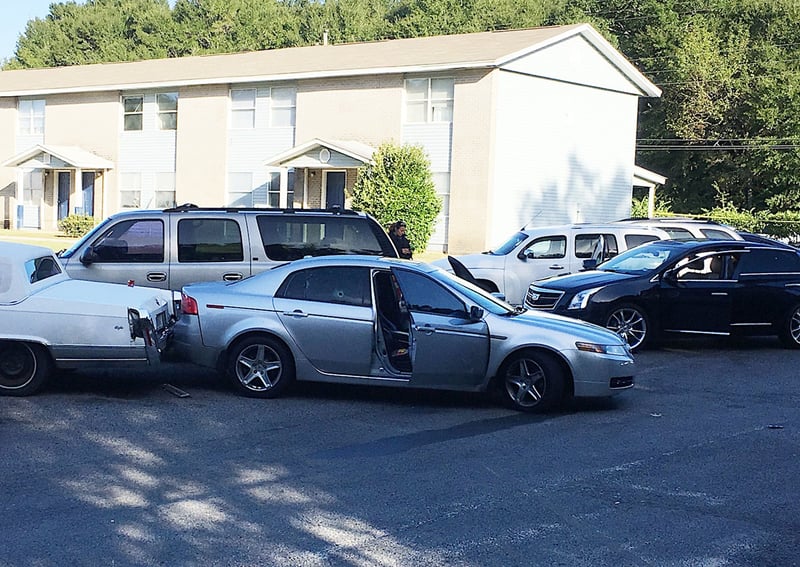 Shooting investigation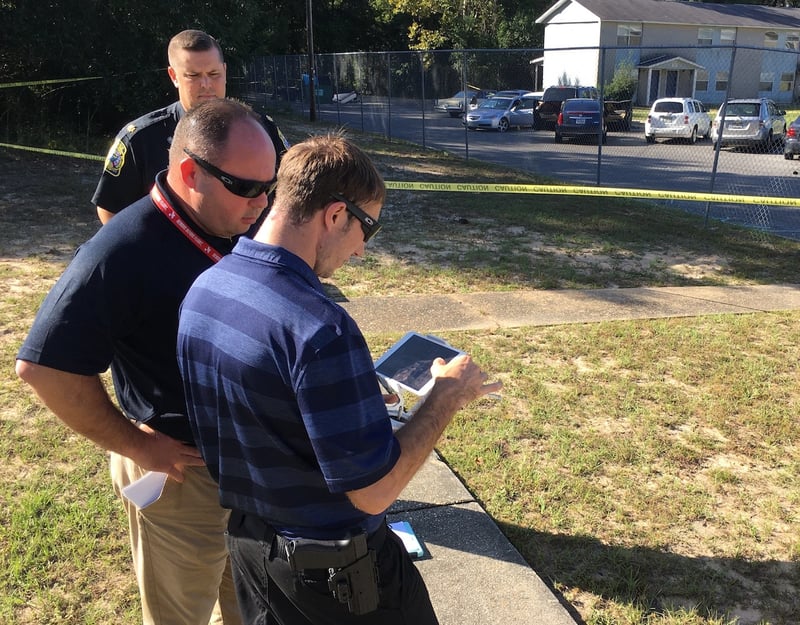 Police investigate scene of shooting
CRESTVIEW, FL (WALA) -
The Crestview Police Department and the Florida Department of Law Enforcement are investigating an early morning shooting at the Crape Myrtle Apartments that left a man in grave condition.
Officers responded to a report of shots fired at the apartments complex at the corner of Lloyd Street South and Martin Luther King Jr. Avenue at 1:23 a.m. and found the 22-year-old male victim with a gunshot wound to the head.
The victim's silver Acura had several bullet holes in it and had backed into a resident's car. Investigators found several shell casings on the scene. Blood was also found in an adjacent black Cadillac with Texas license plates.
"We're trying to follow a couple leads" as to the shooter's identity and what had transpired, said Criminal Investigations Department Sgt. Ray Harp.
Sgt. Harp said though there were most likely several witnesses to events, no one has come forward to speak with police officers. "Several people who were on the scene took off when we arrived," Sgt. Harp said.
The victim was transported to the Fort Walton Beach Medical center's trauma center where he is in critical condition.
Anyone with information about the incident is requested to immediately contact the Crestview Police Department at 682.3544, or Emerald Coast Crime Stoppers at 863-TIPS(8477).
All content © 2017, WALA; Mobile, AL. (A Meredith Corporation Station). All Rights Reserved.