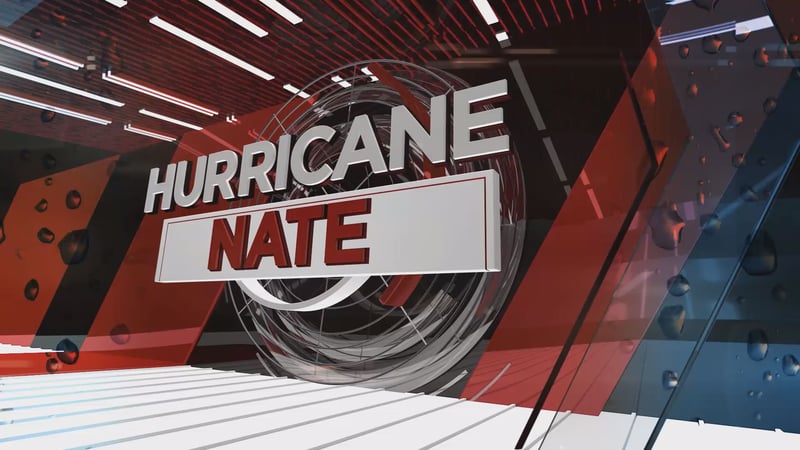 HURRICANE NATE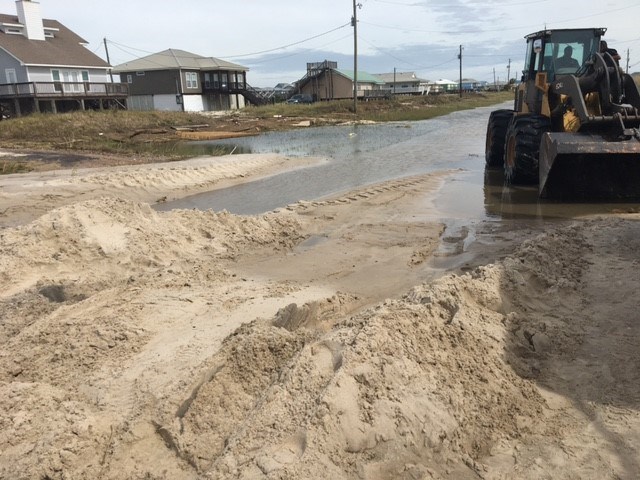 Crews work to clear sand from road surfaces on Dauphin Island after Hurricane Nate moves through the region. (Photo: Alexa Knowles, FOX10 News)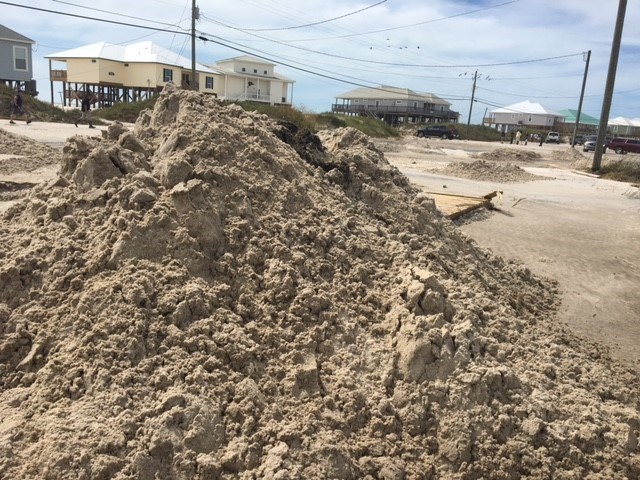 Sand is pile up on Dauphin Island. (Photo: Alexa Knowles, FOX10 News)
MOBILE, AL (WALA) -
A hurricane no more, Nate weakened as it marched rapidly from the central Gulf Coast to the north through central Alabama.
As of the 10 a.m. update from the National Hurricane Center, Nate is a tropical depression. Nate's maximum sustained wind speeds had fallen to 35 mph with higher gusts and was moving north-northeast at 24 mph.
All coastal warnings have been discontinued.
At 10 a.m., the center of Tropical Depression Nate was located near latitude 33.1 North, longitude 87.3 West.
A turn toward the northeast with an increase in forward speed is expected during the next couple of days, according to National Hurricane Center forecasters. On the forecast track, Nate's center will continue to move inland across the Deep South, Tennessee Valley, and central Appalachian Mountains through
Monday.
Little change in strength is predicted during the next couple of days, but Nate is forecast to become post-tropical on Monday or Tuesday.
Although most of Nate's wrath was felt in Mississippi, the Alabama coast did get heavy rains and winds from the storm. There were power outages in Mobile and Baldwin counties, some damage was sustained in Mobile County. Several water rescues were carried out in Mobile as well.
All content © 2017, WALA; Mobile, AL. (A Meredith Corporation Station). All Rights Reserved.