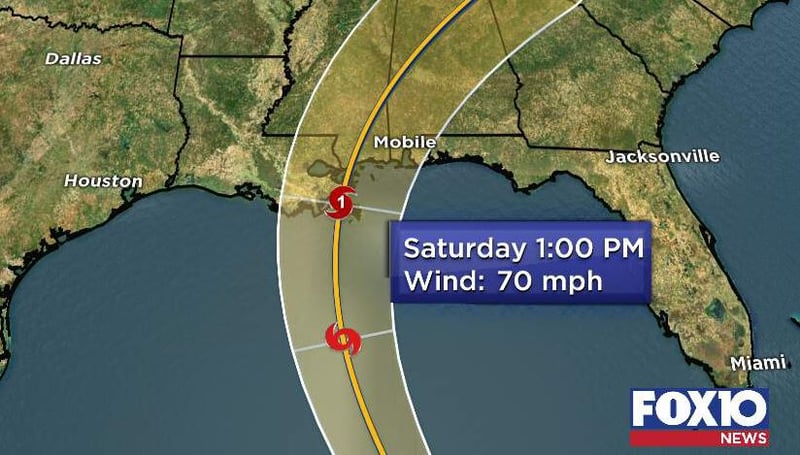 JACKSON COUNTY, MISS. (WALA) -
The Jackson County Office of Emergency Services is strongly recommending a voluntary evacuation for all residents living in low-lying flood prone areas near any waterways, bayous, creeks, and drainages due to storm surge potential of 3-9 feet, or greater, above ground level in certain areas close to beach fronts and any inland waterways. This evacuation will be effective at 8 a.m. Saturday.

Also, the Jackson County American Red Cross 361 Emergency Shelters will be opening at 8 a.m. Saturday. Residents going to a shelter should bring medication, pillow change of clothes, snacks and all necessary personal essentials. The Red Cross website www.redcross.org provides information about shelter guidelines, hurricane preparation, and a downloadable hurricane app.

Jackson County Emergency Shelters

Vancleave 361
Central Jackson County Shelter
5500 Ballpark Road
Vancleave, MS
Phone: 228-826-3820

St. Martin 361
West Jackson County Shelter
13000 Walker Road
St. Martin, MS
Phone: 228-872-8615

East Central 361
East Jackson County Shelter
18413 Hwy. 613
Hurley, MS
Phone: 228-588-6995
All content © 2017, WALA; Mobile, AL. (A Meredith Corporation Station). All Rights Reserved.