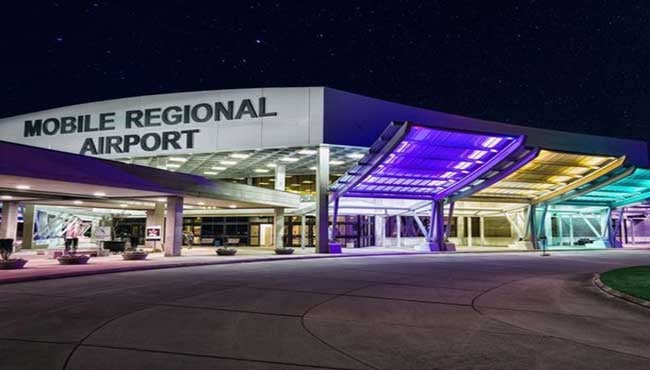 Pensacola International Airport
GULF COAST, AL (WALA) -
Officials with the Mobile Regional Airport and Pensacola International Airport have confirmed that both airports will be closing early Saturday due to Hurricane Nate.
Brian Belcher, spokesman for the Mobile Regional Airport said they will shut down operations at 4 p.m. on Saturday and will re-open at noon Sunday for both the Mobile Regional Airport as well as Mobile Aeroplex at Brookley Field.
"From what we're being told, flights should be able to arrive and take off with no problems Saturday," Belcher said. "We will continue to monitor the weather. If the storm shifts or things change; the opening time on Sunday could change."
UPDATE: The Pensacola Airport will now close and cease all operation at 6 p.m. Saturday and will remain closed throughout Sunday due to Hurricane Nate.
According to Florida officials, weather permitting, normal operations are expected to resume beginning Monday. Passengers with impacted schedules travelling to or from PNS should contact their airline for specific flight information and rebooking or cancellation details.
Pensacola officials say individuals attempting to access the parking garage Saturday must present a valid airline ticket with same-day scheduled departure. Access to the parking garage will close at 8 p.m. Saturday and will not reopen until Monday.
Pensacola International Airport is not a designated hurricane shelter and not able to accommodate the public during a hurricane or severe weather event.
All content © 2017, WALA; Mobile, AL. (A Meredith Corporation Station). All Rights Reserved.