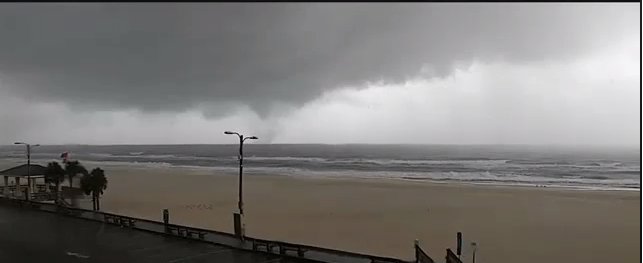 GULF SHORES, AL (WALA) -
The FOX10 News camera at the Hangout caught this shot of a possible tornado although, it appeared as a water spout.
A possible tornado formed over the water. It was located 200 or 300 yards off of the Hangout in Gulf Shores.
All content © 2017, WALA; Mobile, AL. (A Meredith Corporation Station). All Rights Reserved.