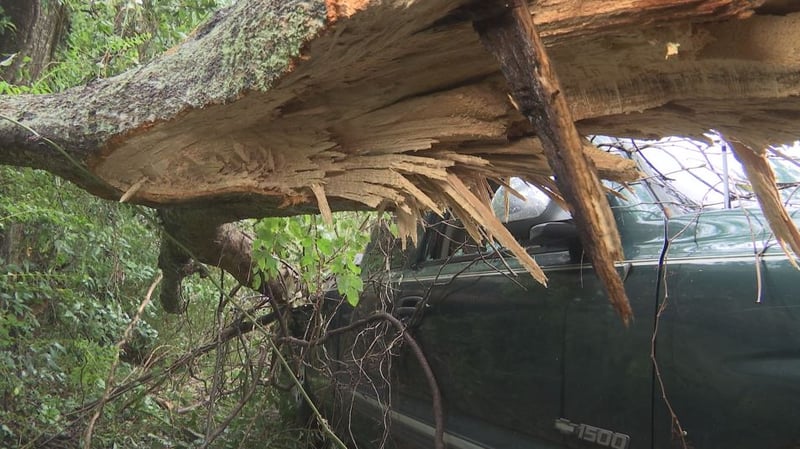 Jackson's truck was nearly smashed in half by a downed tree following Hurricane Nate (Photo: Asha Staples, Reporter)
MOBILE, AL (WALA) -
People in the Dawes community are also still feeling the effects of Hurricane Nate. The category one storm brought in howling winds and lots of rain, causing significant damage.
"You heard a snap and then all the branches," Norman Jackson explained.
Jackson was asleep when the storm made landfall and was awakened to a tree on top of his truck.
"It sounded like a crash. Limbs breaking, limbs snapping and all of a sudden the ground shook when it hit. When it came down, you could actually tell it was hitting my truck," Jackson said.
Jackson says in preparation for Hurricane Nate, he went to a friend's house. He said he expected some rain and wind damage after the storm blew through, but he says he never expected to take this type of loss and so close to his friend's house.
Jackson says waking up to the damage, though, he's happy no one was hurt in Nate's path because this was a close call.
All content © 2017, WALA; Mobile, AL. (A Meredith Corporation Station). All Rights Reserved.