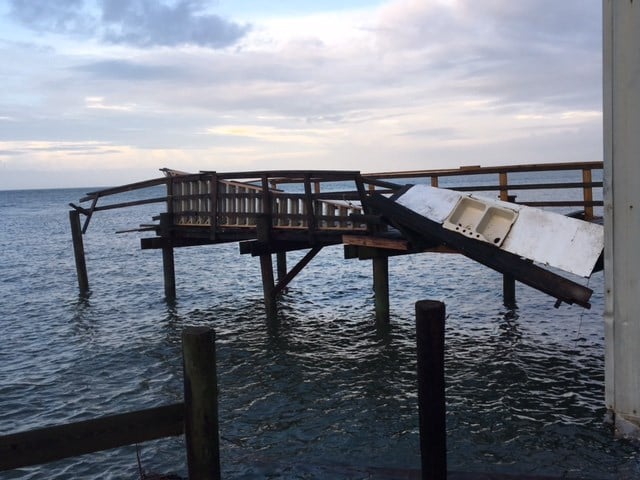 MOBILE COUNTY, AL (WALA) -
Storm surge from Nate caused heavy damage to a popular Mobile County fishing spot.
A large section of Cedar Point Pier was destroyed.
The pier is right at the entrance to the bridge on to Dauphin Island.
One of the owners told FOX10 News he first saw the damage Monday morning.
Butch McRae said, "It's about halfway tore up, but the problem is, it starts right after the bait shop, so there's really no pier to fish on yet. But hopefully we can get it back together. "
When asked what he was going to do, McRae said, "Try to get it going again and see what we can do."
McRae says he doesn't have insurance because it's difficult to get insurance for piers.
He says the pier was destroyed during Hurricane Katrina, but re-built.
All content © 2017, WALA; Mobile, AL. (A Meredith Corporation Station). All Rights Reserved.