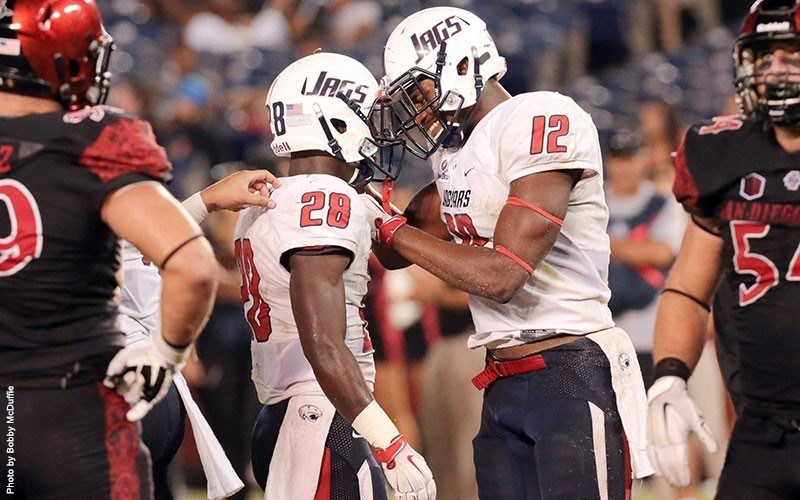 The University of South Alabama Jags will face off against the Troy State Trojans in what's known as the "Battle For The Belt". The match-up will be held tonight at 7 p.m. in Troy at Veterans Memorial Stadium ("The Vet").
The game between the two schools who are both in the Sun Belt Conference officially became a rivalry game in 2012. The fairly new rivalry has been marked by close games and the tradition of a championship style belt which is awarded to the winner of the match-up.
Troy currently leads the series 3-2.
Troy is considered a huge favorite over the Jags this year with a record of 4-1. They took down LSU at home two weeks ago shocking sports fans across the country.
The Jags have a record of 1-4. They are looking to bounce back and earn their first conference win of this season.
The game will be nationally televised and is set to air on ESPN 2.
All content © 2017, WALA; Mobile, AL. (A Meredith Corporation Station). All Rights Reserved.