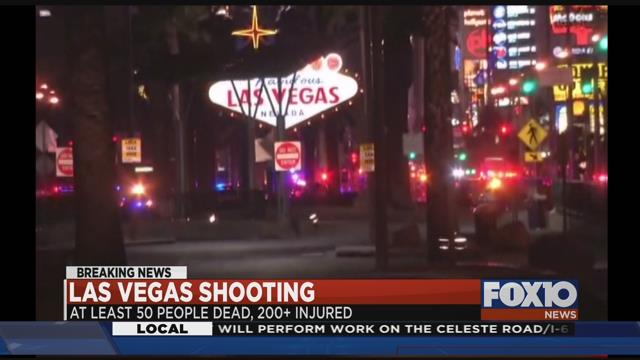 Foley mom: Daughter at vegas concert said "It felt like sparks were flying next to her hair" Photo: FOX10 News
MOBILE, AL (WALA) -
Weak gun laws were not a factor in the mass shooting in Las Vegas, but products that allow weapons to be converted to fully automatic should be made illegal.
Those were the results of a FOX10 News/Strategy Research survey of 2,000 residents in Mobile and Baldwin counties. 64% of those surveyed said they or someone in their family owned a gun.
63% of those polled said weak gun laws were not a factor in the Las Vegas shooting. 37% said weak gun laws were a factor. 53% of non-gun owners said weak laws were a part of the cause
where only 31% of gun owners believed weak laws could be blamed.
When asked about the currently legal product which allows guns to be converted to almost fully automatic, 66% said those modifications should be illegal. 25% said we currently have enough gun laws. 9% were undecided. There was no substantial difference on outlawing modifications among gun owners and non-owners with 64% of gun owners stating that modifications to nearly automatic should be outlawed.
The margin of error for the poll was plus or minus 2 percent.
All content © 2017, WALA; Mobile, AL. (A Meredith Corporation Station). All Rights Reserved.