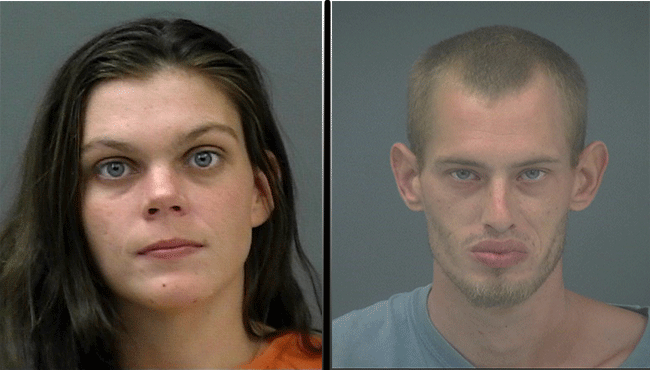 David Trappman was arrested and charged with Battery on LEO, aggravated battery on LEO and resisting officer. Photo: Santa Rosa County Sheriff.
MOBILE, AL (WALA) -
Deputies with the Santa Rosa County Sheriff's office say they went to 4367 Woodville Road in Milton to serve a felony arrest warrant on Nickole Trappman on Monday, October 9.
While on scene, the woman was observed running into the home. Her husband, David, began to interfere with the deputies outside the home.
Officials say David Trappman was given lawful commands several times to back away from the residence. They say at one point, Trappman commanded the two dogs at the residence to attack the deputies who entered the home to lawfully arrest the suspect with the felony arrest warrants. When one of two large dogs attacked a deputy, the dog was shot. The deputy was bit in the leg receiving several punctures and lacerations. He was treated by EMS personnel.
David Trappman was arrested and charged with: battery on LEO (felony 3); aggravated battery on LEO (felony 1) and resisting officer (misdemeanor 1).
Trappman was arrested and transported to the Santa Rosa County Jail where he was held on a $61,000 bond.
All content © 2017, WALA; Mobile, AL. (A Meredith Corporation Station). All Rights Reserved.