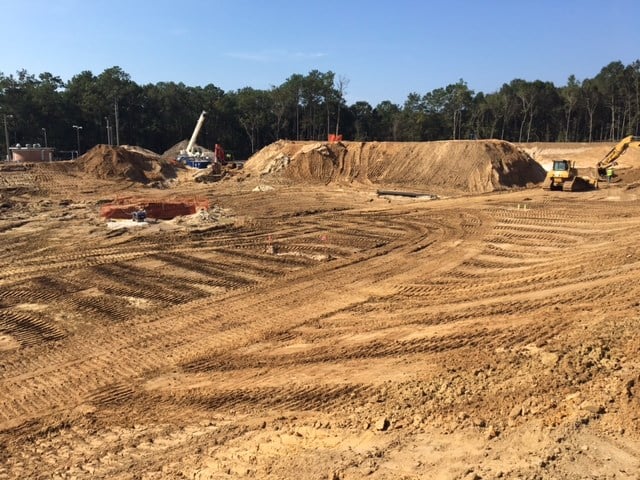 MOBILE, AL (WALA) -
New developments to try to reduce sanitary sewer overflows from aging sewer lines into Mobile waterways.
Mobile Area Water and Sewer System officials said they are midway through construction of what's called an attenuation basin at the Halls Mill Creek lift station.
They say the facility will reduce overflows by pumping storm and wastewater into basins where it will be stored until flow in the sewer lines returns to normal.

The stored water will then be returned to the sewer line and transported to MAWSS's wastewater treatment plant.
But the project costs $7.6 million, and expect your water bill to go up.
MAWSS Assistant Director Douglas Cote said, "We don't know yet when that request will be made, but I can assure you there will be rate increases. When and at what rate and over what period of of time, I don't know at this point."
Two other storage projects are planned to reduce overflows into Three Mile and Eslava Creeks.
The Halls Mill Creek facility is expected to be finished in late spring of next year.
All content © 2017, WALA; Mobile, AL. (A Meredith Corporation Station). All Rights Reserved.