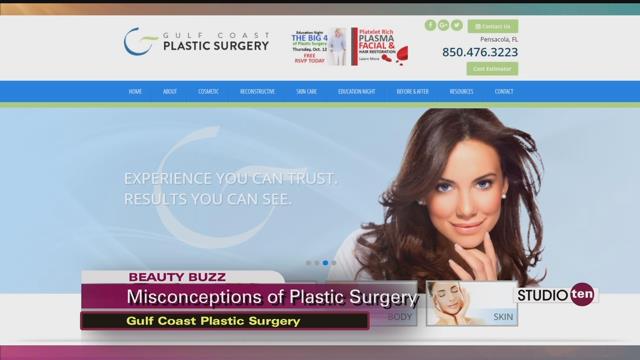 PENSACOLA, FL (WALA) -
There can be many misconceptions when it comes to plastic surgery including who the typical patients are, that it's geared mainly for women, and the type of procedures offered. Those with Gulf Coast Plastic Surgery have years of experience and want everyone to look and feel their best. In this segment with Dr. Peter Butler, Dr. Butler talks about some of these misconceptions and how plastic surgery can help you.
For more on what's offered visit:
Gulf Coast Plastic Surgery
Peter Butler, M.D.
Jocelyn Leveque, M.D.
543 Fontaine Street
Pensacola, FL 32503
850-476-3223 (office number)
www.gulfcoastplasticsurgery.com OR www.mygcps.com
All content © 2017, WALA; Mobile, AL. (A Meredith Corporation Station). All Rights Reserved.