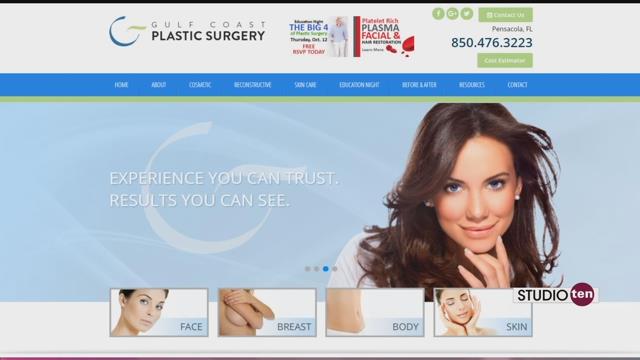 PENSACOLA, FL (WALA) -
There have been many advancements in plastic surgery over the years. From who is treated to down time from procedures, those with Gulf Coast Plastic Surgery are here to help. Here's more with Dr. Jocelyn Leveque:
For more on what's offered visit:
Gulf Coast Plastic Surgery
Peter Butler, M.D.
Jocelyn Leveque, M.D.
543 Fontaine Street
Pensacola, FL 32503
850-476-3223 (office number)
www.gulfcoastplasticsurgery.com OR www.mygcps.com
All content © 2017, WALA; Mobile, AL. (A Meredith Corporation Station). All Rights Reserved.