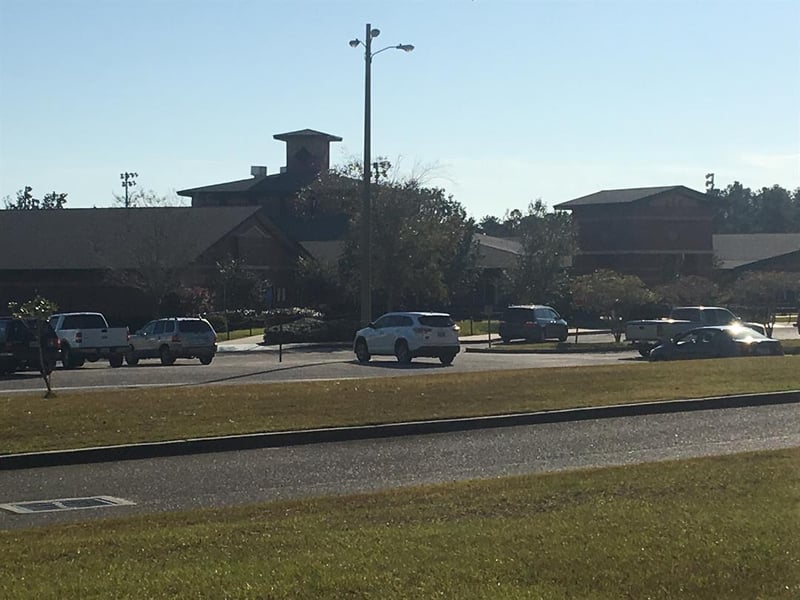 Alma Bryant High School on Thursday, November 2, 2017 (FOX10 News)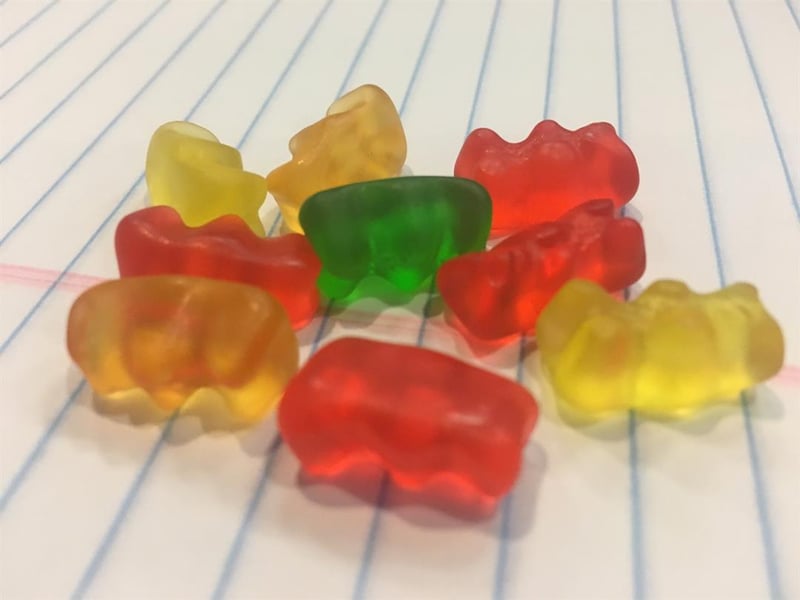 File photo of gummy bears (FOX10 News)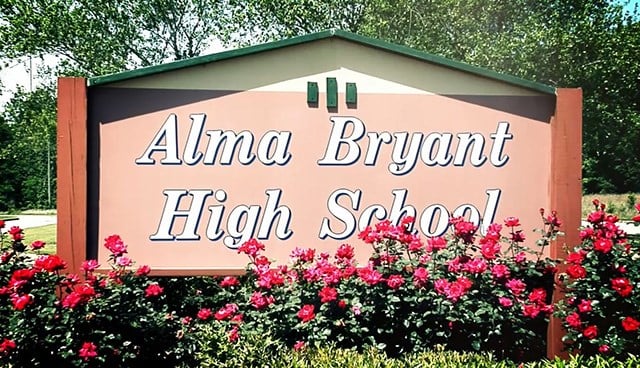 File: Alma Bryant High School
Springhill Medical Center on Thursday, November 2, 2017 (FOX10 News)
BAYOU LA BATRE, AL (WALA) -
UPDATE (5:30PM): Police said all students have been released from the hospital and are doing fine.
____________________
Bayou La Batre Police confirm that six Alma Bryant High School students were taken to the hospital Thursday after eating candy laced with a drug.
Investigators said they received a call just before 10 a.m. about drug activity on campus. Police said a teacher reported that six students were not acting normal and were showing signs of mood swings, lethargy and elevated heart rates. The school says five girls and one boy ranging in age from 15 to 17 were taken to the hospital.
School officials also said the substance ingested by the students is non-life threatening. FOX10 News has learned at least two of the six students were taken to Springhill Medical Center in Mobile.
Scott Dagg, a captain with the Bayou La Batre Police Department, said the hospital told investigators the gummy bears appear to be laced with some kind of stimulant. Captain Dagg does not know if the students who ate the candy knew it was laced. Investigators haven't determined which drug was put in the gummy bears.
"You know you have your incidents from time to time, but never nothing like this, this is kind of new for our area...We were able to obtain a piece of evidence and we've looked at it closely and it's hard to determine what it is at this particular time. However, we've sent it to the department of forensic sciences for further testing to help us clear up what it is," says Dagg.
We're told it could take up to three months to get those test results back. Police are also working to find out who brought the laced candy to the school. So far, three boys have been arrested for allegedly giving out the drug-laced gummy bears at the school. They are charged with unlawful distribution. The teens were taken to the Strickland Youth Center and two more are being interviewed for possible involvement.
MCPSS released the following statement: "There was a problem at Bryant High School that was handled immediately. Students were transported with non-life threatening concerns to the hospital as a precaution after ingesting an unknown substance. A thorough investigation is being conducted at this time with assistance from the Bayou La Batre Police Department."
All content © 2017, WALA; Mobile, AL. (A Meredith Corporation Station). All Rights Reserved.