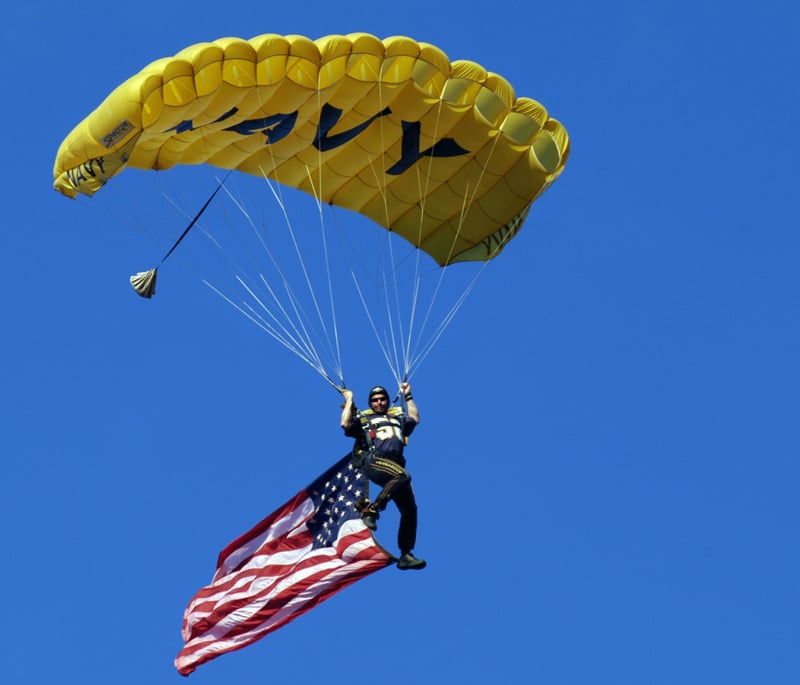 PENSACOLA, FL (WALA) -
The Blue Angels are the big headliner of the Homecoming Show, but there are other eye opening acts as well.
One of them was a precision parachute group.
The United States Navy Parachute Team, known as the "Leap Frogs," put on a demonstration.
Among those on the team was a Pensacola native who returned home.
Jim Woods said, "We jumped out of four Stearman (aircraft), which are actually old aircraft that have been flying since the forties. But we flew a diamond formation. We exited from 6500 feet. We opened our parachutes and flew together. We built a four stack and then we opened up into what we call a diamond put out the American flag to start the show today."

Team members consist of active duty personnel from Naval Special Warfare, including Navy Seals.
All content © 2017, WALA; Mobile, AL. (A Meredith Corporation Station). All Rights Reserved.