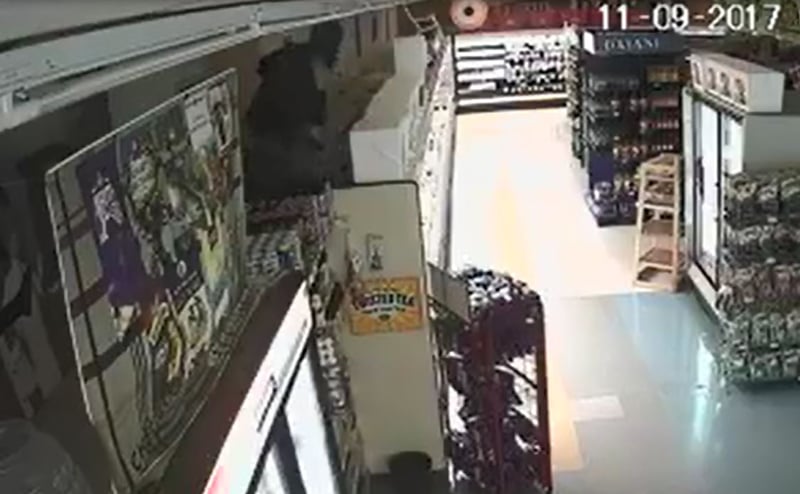 (Mobile County Sheriff's Office)
MOBILE COUNTY, AL (WALA) -
Investigators are searching for a burglar who made a dramatic entrance at a local store.
The Mobile County Sheriff's Office released video showing the burglar dropping in through the ceiling of the Greer's Market on Dauphin Island Parkway.
The crime happened Thursday around 1:45 a.m. The sheriff's office describes the crook as a "mysterious ninja impersonator." According to Sergeant (Sgt.) Joe Mahoney the burglar cut a hole through the roof, but did not take anything.
Sgt. Mahoney said the burglar left the building after the alarm went off. "It could be somebody that is familiar with the building, he knew where to cut and come in right on top of the coolers, so that is very possible or it could be somebody who knows that area and frequents the store" said Sgt. Mahoney.
The suspect is facing burglary charges.
If anyone has information about the crime, they are asked to call MCSO at 251-574-8633. Tips can also be reported anonymously at www.mobileso.com/crimetips/.
All content © 2017, WALA; Mobile, AL. (A Meredith Corporation Station). All Rights Reserved.