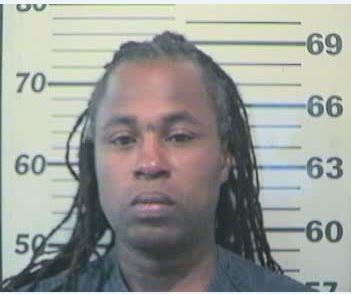 FOX10 News Fugitive Files suspect John Lee Smith (Image: Mobile Metro Jail)
MOBILE, AL (WALA) -
UPDATE: John Lee Smith surrendered hours after being profiled on FOX10 News Fugitive Files. He is the 709th suspect to be arrested and the 376th to surrender.
John Lee Smith is wanted for domestic violence, assault and interference with a emergency call about domestic violence related to, according to Mobile Police, an incident involving his girlfriend, who is 4 months pregnant with his child.
"They got into a verbal altercation which turned physical and that John Smith had thrown her on the ground by her hair and punched her in the face and also grabbed an ashtray and struck her about the face multiple times which caused the lacerations and injuries to her person," said Mobile Police Lt. Charles Bagsby.
Smith is 36 years old, 5 foot 11 inches tall and weighs 180 pounds. If you know where to find him, call the FOX10 News Fugitive Files/Crimestoppers Hotline at 251-208-7000. Smith has an arrest record dating back at least 17 years, for rape, contempt of court, probation violations, burglary and assault.
All content © 2017, WALA; Mobile, AL. (A Meredith Corporation Station). All Rights Reserved.