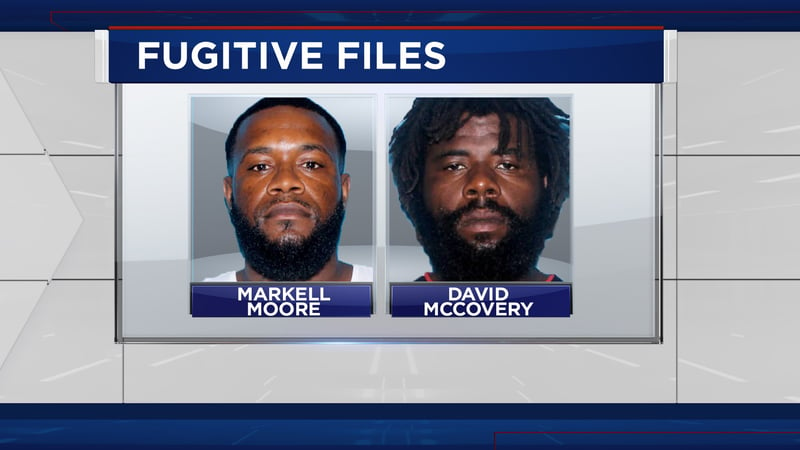 FOX10 News Fugitive Files suspects (Graphic: FOX10)
MOBILE, AL (WALA) -
FOX10 News Fugitive Files is looking for 2 men wanted for assault, but could face upgraded charges soon.
Markell Moore and David McCovery are wanted for an attack that happened November 19 on Dawes Road. It left a man so badly beaten he suffered a fractured rib and a brain aneurysm.
"From the ruptured brain aneurysm and fractured ribs, he later died as a result of his injuries," said Mobile Police spokesperson Charlette Solis.
Moore is 30 years old, 5 foot 6 inches tall and weighs 200 pounds. His last known address was Hitt Road.
McCovery is 32 years old, 6 foot 2 and weighs 280 pounds. The last time he was arrested he lived on Horsemans Circle.
If you've seen either one of them, call the FOX10 News Fugitive Files/Crimestoppers Hotline at 251-208-7000.
Both suspects were wanted by U.S. Marshals at one time. Mobile Police say they are both considered armed and dangerous, and that charges will likely be upgraded once they surrender or are arrested.
All content © 2017, WALA; Mobile, AL. (A Meredith Corporation Station). All Rights Reserved.