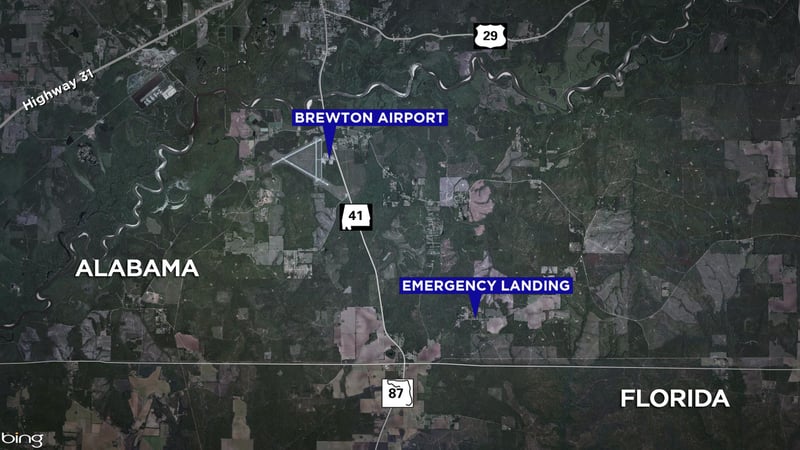 EAST BREWTON (WALA) -
A pilot made an emergency landing in a field in East Brewton Tuesday afternoon.
The Escambia County, Alabama Sheriff's Office said it received a call from air traffic control reporting a missing plane at 1:12 p.m. Controllers said the pilot reported engine problems before the aircraft disappeared from radar.
Deputies found sent up an aircraft which spotted the single-engine plane on the ground about four and a half miles southeast of the Brewton Airport. The pilot told deputies they made an emergency landing in a field near Woodchuck Road and Travis Road.
Both people on board the Cherokee P28 were able to walk away from the plane which had minor damage due to a fence. The case is under investigation by the FAA.
All content © 2017, WALA; Mobile, AL. (A Meredith Corporation Station). All Rights Reserved.