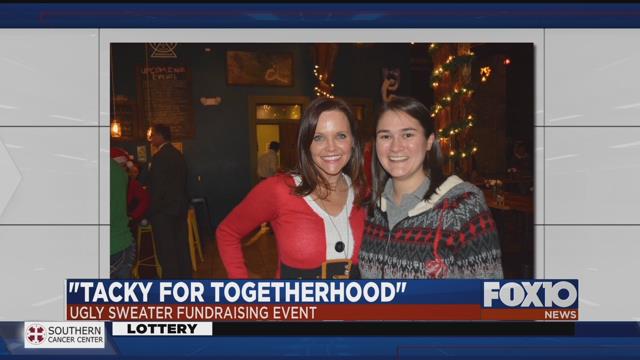 MOBILE, AL (WALA) -
The YMCA is inviting you to break out your tacky Christmas sweaters, and sport them for a good cause.
All proceeds from the Tacky for Togetherhood event will go towards purchasing tablets and technology for the kids that are in the Deep Rootz Youth Enrichment program at Trinity Family in Trinity Gardens.
LaJuan Black and Clint Free stopped by our studio during FOX10 News at 4 p.m. with details on how you can participate.

Tacky for Togetherhood will be held at 6 p.m. Wednesday, Dec. 6 at The Merry Widow at 51 S Conception St. in Mobile.
Tickets: $30 Single, $50 Couple

"Togetherhood" invites members of the community to lead and participate in volunteer projects that benefit people and organizations in the surrounding area. For more information on how you can help, contact Annette Porter-Ham at moorermarketing@ysal.org or LaJuan Black at lblack@ysal.org.
All content © 2017, WALA; Mobile, AL. (A Meredith Corporation Station). All Rights Reserved.