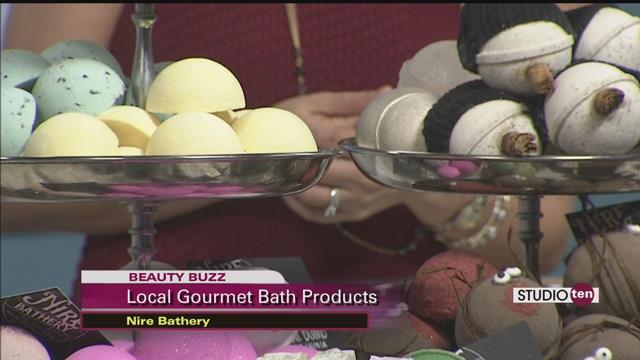 MOBILE, AL (WALA) -
New store alert! Studio10 loves to support local and we'd like to introduce you to the products at Nire Bathery! Here's more:
Nire Bathery – gourmet bath products including handcrafted soaps, bath bombs, solid lotions, scrubs that include locally sourced, organic ingredients and fine botanicals; available locally for ordering on www.nirebathery.com – be sure to select local pickup if you're in the Mobile or Baldwin area
See Nire Bathery at Market at the Pillars on December 10th from 12-4!
Erin Sheppard, founder of Nire Bathery, is a registered nurse who will soon finish her Master's Degree in Nursing as a Family Nurse Practitioner from the University of South Alabama and will begin her doctoral work in January. She is a Mobile native and progeny of craftsmen, and she knew she could make products that were more beautiful, better for skin, and more cost effective than the ones she was buying. She uses no harsh chemicals, no phthalates or parabens, and includes organics and locally sourced ingredients in as many products as she possibly can, and her packaging is minimal and recyclable.
Customers can place an online order at www.nirebathery.com or see us in person at Market at the Pillars.
All content © 2017, WALA; Mobile, AL. (A Meredith Corporation Station). All Rights Reserved.