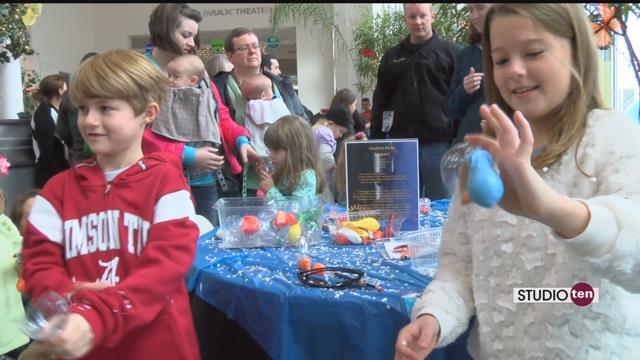 There's plenty of fun to look forward to at the Gulf Coast Exploreum in Downtown Mobile! Becoming a member is an easy and affordable way to enjoy everything the science center has to offer.
You still have a little time left to explore the Curious George exhibit. Curious George: Let's Get Curious wraps up January 7, 2018.
The Exploreum is also giving your little ones a way to celebrate the new year, even if they can't make it to midnight! The "Happy Noon Year" event is December 30, 2017. Doors open at 9:00am and the event is from 10:00am-2:00pm. Along with fun science-focused activities, a MoonPie drop at the stroke of noon will help ring in the new year.
In February, Permian monsters are invading the Exploreum. This traveling exhibition explores the strange creatures who roamed Earth before the dinosaurs. The Permian Monsters exhibit opens February 14.
Click here to learn about membership packages at the science center.
BUSINESS INFO:
Gulf Coast Exploreum Science Center
65 Government Street
Downtown Mobile, Alabama 36602
www.exploreum.com
Find us on Facebook, Instagram, Twitter, Pinterest, and YouTube.
Box Office: 251-208-6893