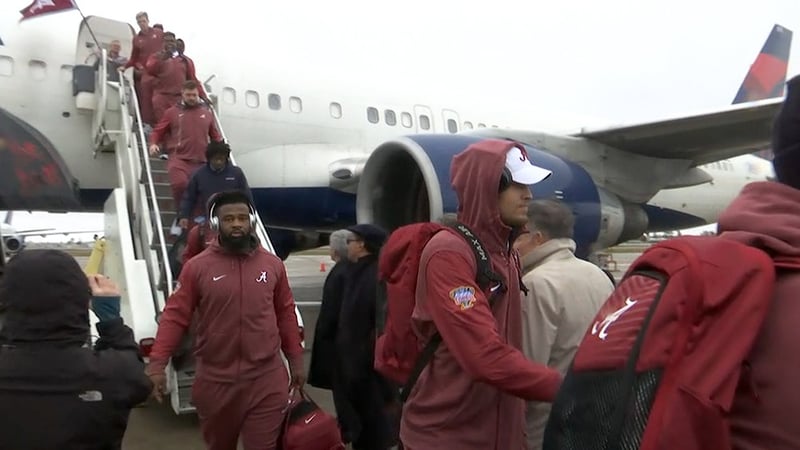 Alabama football players land in New Orleans. (Photo: Ronald Gaines, FOX10 News)
NEW ORLEANS (WALA) -
The Alabama Crimson Tide arrived in New Orleans by plane Wednesday morning, in advance of the New Year's Day Sugar Bowl. Players and coaches exited the plane in cold, damp weather but were greeted warmly by supporters and a Dixieland jazz band.
The No. 4 Alabama team will meet the No. 1 Clemson Tigers in a semifinal championship playoff contest Monday night. The Sugar Bowl will be played at 7:45 p.m. in the Mercedes-Benz Superdome in New Orleans.
The winner of that game will then play the winner of the Rose Bowl (No. 2 Oklahoma or No. 3 Georgia, playing at 4 p.m. Monday in Pasadena, Calif.) in the national championship game on Jan. 8 at the Mercedes-Benz Stadium in Atlanta.
All times mentioned are Central.
All content © 2017, WALA; Mobile, AL. (A Meredith Corporation Station). All Rights Reserved.