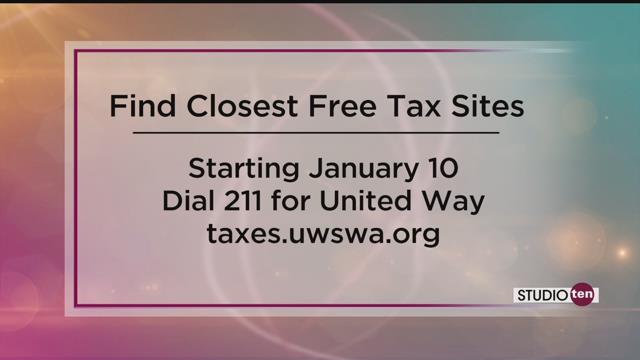 It's almost tax season, and you want to have your taxes filed the right way. That's why United Way is stepping up to help those that qualify.
United Way offers free tax preparation programs such as Volunteer Income Tax Assistance (VITA) and Tax Counseling for the Elderly (TCE) in dozens of locations throughout South Alabama and along the Gulf Coast. Most locations open in late January, and they close in mid-April.
United Way says, they are still seeking volunteers, mainly to help answer phones to schedule appointments. Phones will be ringing off the hook. Phone volunteers don't need tax law knowledge, but they need to be able to use a computer to fill out forms. They must be available to come to one of the scheduling locations in Mobile. Get details at http://volunteer.uwswa.org/taxes.
Organizers say, they're still nailing down opening dates and times for the tax programs. The goal is to start answering those calls around January 10. To find the closest free tax sites to you, beginning January 10 call United Way 2-1-1 (just dial 211) or visit http://taxes.uwswa.org.
United Way of Southwest Alabama
218 Saint Francis Street
Mobile, AL 36602
251-433-3624
www.uwswa.org
All content © 2017, WALA; Mobile, AL. (A Meredith Corporation Station). All Rights Reserved.