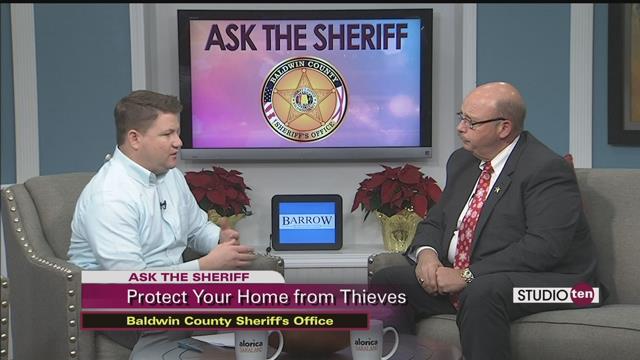 Baldwin County Sheriff Huey Hoss Mack joined Studio10 for this month's "Ask The Sheriff" segment. Sheriff Mack gives good tips on protecting your property from thieves, around the holidays and any time.
The sheriff also talks about the rise in crimes caught on video by homeowners. With the popularity of doorbell cameras and other surveillance cameras, the sheriff's office is getting major help identifying suspects in crimes.
For more on the Baldwin County Sheriff's Office and their commitment to the community, click on this link.
All content © 2017, WALA; Mobile, AL. (A Meredith Corporation Station). All Rights Reserved.