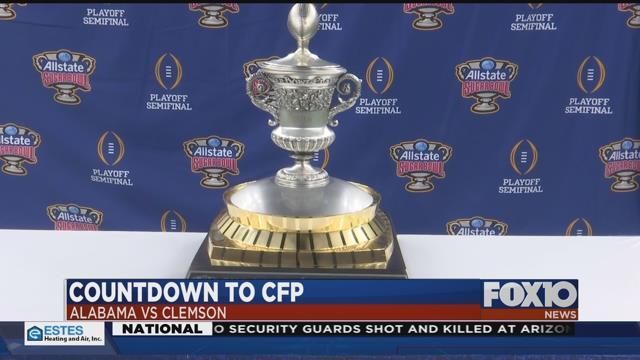 NEW ORLEANS (WALA) -
The countdown to the New Year's six bowl games continues.
Alabama is gearing up to take on Clemson in the Sugar Bowl for the college football playoff semifinal in New Orleans.
We are just two days away from the big game. Both teams playing for a spot in the national championship title game.
Each team has had nearly a month off in between games, which can be good when it comes time to nursing injuries back to health but it can also make the players rusty.
However, the teams are confident that they will show up come Monday.
Meanwhile, Tide and Tigers fans already had their party on while on the streets of New Orleans Saturday for a Mardi Gras-style Sugar Bowl parade.
Stay tuned to FOX10 Sunday for a 9:30 p.m. Sugar Bowl preview special.
All content © 2017, WALA; Mobile, AL. (A Meredith Corporation Station). All Rights Reserved.