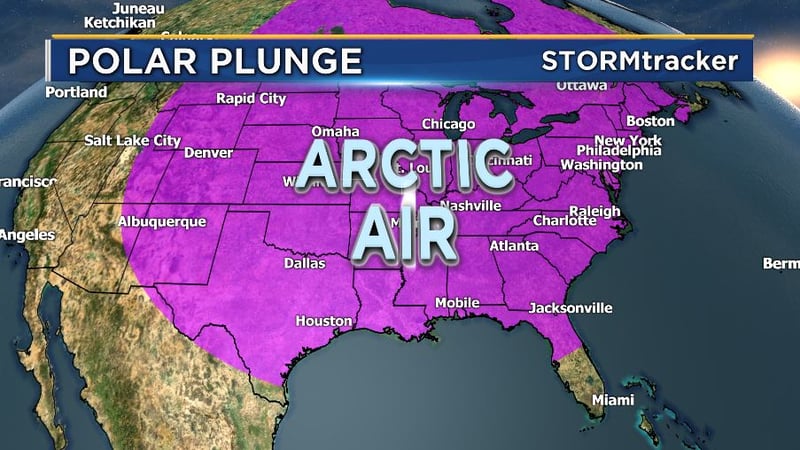 MOBILE, AL (WALA) -
A polar plunge has made itself at home here on the Gulf Coast. But we're not the only ones dealing with this arctic blast. The deep chill has engulfed most of the Eastern U.S.
This unusual cold spell has been building up in the Canadian provinces where it was common to find temperatures around minus 40 degrees. Bottled up and waiting to spill southward, the arctic blast had to wait on a big dip in the Jet stream before it could make its way down to the Gulf Coast. That happened this weekend and we are still under the influence of that big East Coast trough.
The winds here along the Gulf Coast are originating out of Canada right where those really cold temperatures were! Some of the air is visiting us from the Arctic and Siberia in Russia! Now until we get the pattern to change, we will see very cold temperatures sticking around. Unfortunately, we still more a few more days of this cold weather before we finally thaw out.
All content © 2018, WALA; Mobile, AL. (A Meredith Corporation Station). All Rights Reserved.