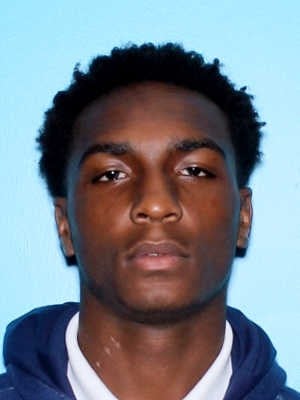 FOX10 News Fugitive Files suspect Keontae Ervin (Image: Mobile Police)
MOBILE, AL (WALA) -
According to Mobile Police, on Tuesday, December 19, 2017 at approximately 6:45 p.m. suspect 19-year-old Keontae Ervin got into a verbal argument with the victim at a fast food restaurant located at 5466 Inn Road, off Highway 90 in Tillman's Corner.
During the argument, Ervin produced a handgun and shot at the victim but missed. The bullet struck one of the entrance doors to the restaurant instead. The restaurant was occupied with employees and customers but no one was injured.
Police say Ervin has no prior criminal history. Anyone with information is asked to call 251-208-7211.
All content © 2018, WALA; Mobile, AL. (A Meredith Corporation Station). All Rights Reserved.