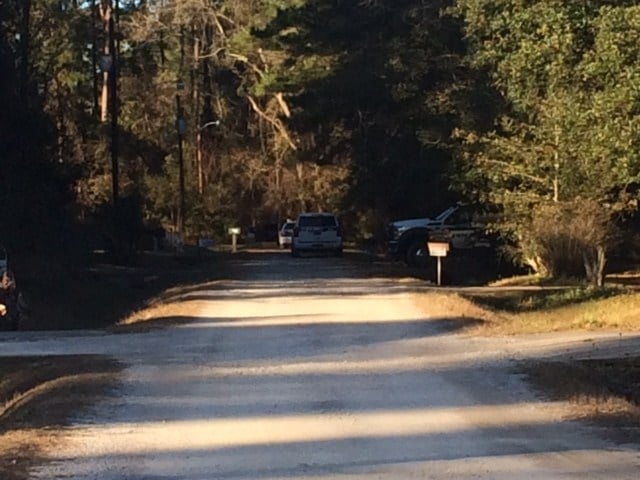 Mobile Police were involved in a manhunt near Trimmier Park. Photo: Lee Peck, FOX10 News
MOBILE, AL (WALA) -
Police officers were involved in a manhunt Wednesday near Trimmier Park in Mobile.
It started around 12 p.m. when MPD responded to a burglary on Lost River Road. A neighbor told officers they saw four men break into the house by kicking in a side door. After leaving the home, the burglars left the scene in a red car.
Officers later spotted the car and the driver took off. The suspects got out of the car and ran into some woods on Charlotte Drive. A perimeter was set up and investigators searched the woods, but the suspects were not found.
Mobile Police are now asking anyone with information to call 251-208-7211.
All content © 2018, WALA; Mobile, AL. (A Meredith Corporation Station). All Rights Reserved.