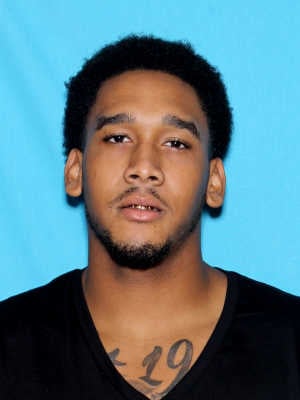 FOX10 News Fugitive Files suspect Matthew Williams (Image: Mobile Police)
MOBILE, AL (WALA) -
FOX10 News Fugitive Files is looking for "MJ", the street name for a 21 year old facing robbery and assault charges.
His real name is Matthew Williams. Mobile Police say he's accused of breaking into a home in early January and attacking the man inside.
"Matthew Williams, AKA 'MJ', he pulled out a handgun, struck the victim upside his head with that weapon, and then proceeded to rob him," said Mobile Police Lieutenant Charles Bagsby.
Williams or "MJ" is 21 years old, 6 feet tall and weighs 195 pounds. If you know where to find him, call the FOX10 News Fugitive Files/Crimestoppers Hotline at 251-208-7000.
In addition to the Mobile charges, Prichard Police are also looking for him. So, it's important that if you know where he is, call and turn him in.
All content © 2018, WALA; Mobile, AL. (A Meredith Corporation Station). All Rights Reserved.