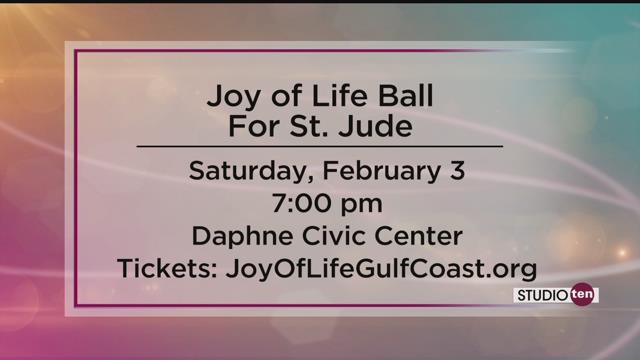 ATMORE, AL (WALA) -
Wind Creek Atmore is the proud sponsor of the "Joy of Life" Mardi Gras Ball benefiting St. Jude Children's Research Hospital. It's an annual event featuring food from some of our area's best chefs, a live and silent auction and live music from Fly By Radio!
Studio10 got to meet the King and Queen of this year's ball at a special cooking class held on the property. Cooking classes are just one of the many ways you can enjoy Wind Creek Atmore. Whether you need a date night, a girls night, or simply just want to have a little fun, book at cooking class today!
Tickets for the Joy of Life Mardi Gras Ball are available at https://joyoflifegulfcoast.org/events/joy-of-life-mardi-gras-ball-2018/.
For more on the cooking classes offered at Wind Creek Atmore, visit: https://windcreekatmore.com/Resort/CulinaryStudio.
All content © 2018, WALA; Mobile, AL. (A Meredith Corporation Station). All Rights Reserved.