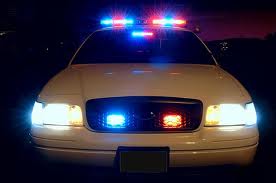 MOBILE, AL (WALA) -
In an announcement Friday, the Mobile Police Department says it is taking proactive action to step up enforcement to eliminate soliciting in the streets without a permit.
According to the MPD, there have been recent reports of people soliciting not just on the side of the streets but at busy intersections. One report indicated that almost every weekend people are soliciting at Ziegler and Cody Roads, the department said.
It is a criminal offense to solicit without a permit.

According to a city ordinance, no person shall stand in a roadway for the purpose of soliciting a ride, employment or business from the occupant of any vehicle unless otherwise authorized.

Any person who wishes to solicit must obtain a solicitor permit at the Mobile Police Department Records Unit, MPD says. The cost is $25.

City ordinance (Section 55-30) establishes that it is the duty of any police officer of the city to require any person seen soliciting to have obtained a permit and be able to produce it. The Mobile Police Department will enforce the law against any person found to be in violation, the department said in its announcement Friday.
All content © 2018, WALA; Mobile, AL. (A Meredith Corporation Station). All Rights Reserved.