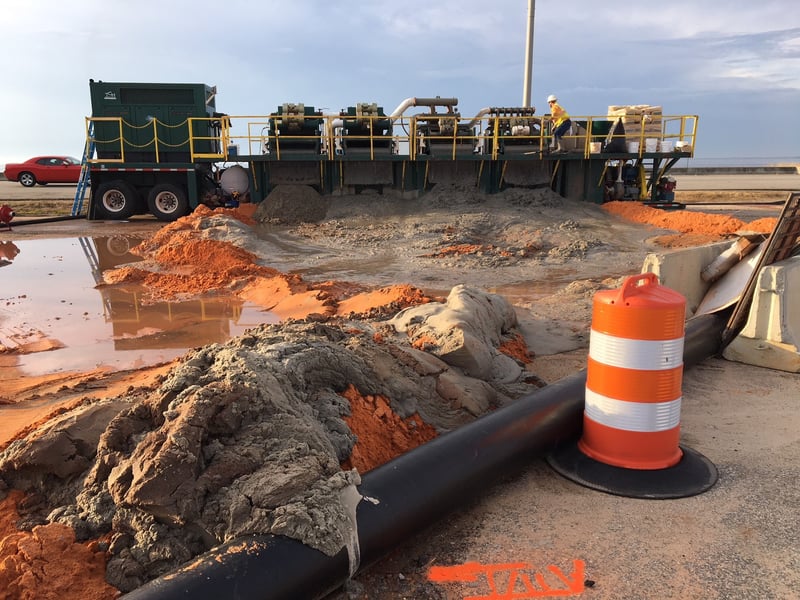 After a few delays, the Spanish Fort pipeline project is back to square one.
A segment of the HDPE plastic water line serving Spanish Fort broke on New Year's Day near the Chocolatta Bay boat ramps at the east end of the parking lot serving Ralph and Kacoos Restaurant.
A temporary above ground pipe was set up and has been serving Spanish Fort customers since the break.
A permanent repair will replace the plastic pipe with 18-inch ductile iron pipe.
For extra protection, the pipe will reside within 3,000 feet of 36-inch steel casing that will be directionally drilled nearly 100 feet under the river.
This is the second time the directional drilling will be attempted. The first time, the casing pipe collapsed when it was pulled through the hole.
That stopped the project until it could be determined why the collapse occurred and how it could be corrected.
This time, they will be using a different subcontractor, new casing pipe and drilling 10 feet deeper than the first attempt.
Contractor Construction Labor Services (CLS) hopes to have the $3.1 million repair completed during the first quarter of 2018.