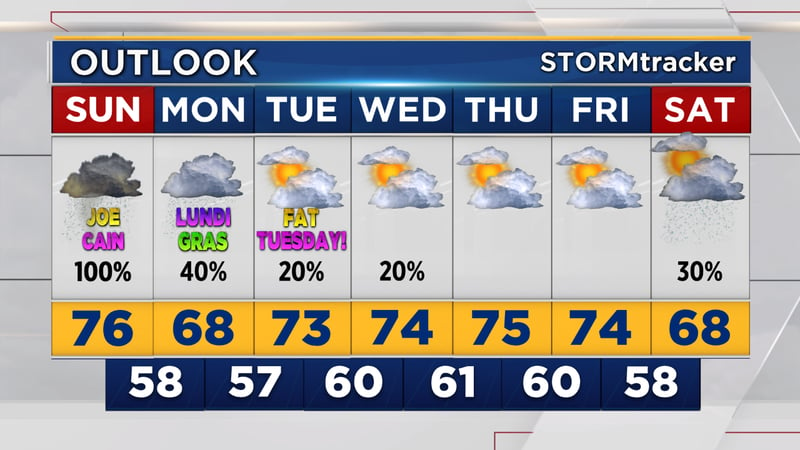 7 Day Outlook
Sunday Downpours

It's just not looking good for our Sunday festivities... Rain, a lot of it, will be falling through our Joe Cain Sunday. Many spots could see 2"+ of rainfall just today. Localized flooding issues, mainly street flooding, particularly east of I-65 and into the Florida Panhandle is also possible with this heavy rain. As for what will happen with the parades... we will have to wait to see what the official decision is on those.

Lundi and Mardi Gras

There is better news for Monday and Tuesday. The heaviest rain will wind down early Monday morning. By the afternoon, when the Lundi Gras fun is set to begin, conditions will be improving and only a few showers will be around. Remember the Mystics of Time will be rolling late on top of all the other parades Monday night so it is going to be a jam-packed day!

For Fat Tuesday it looks even better! It will be warm and mostly cloudy, but rain chances will be slim. So finally we will be able to let the good times roll without having to worry about the weather!

Have a great day!