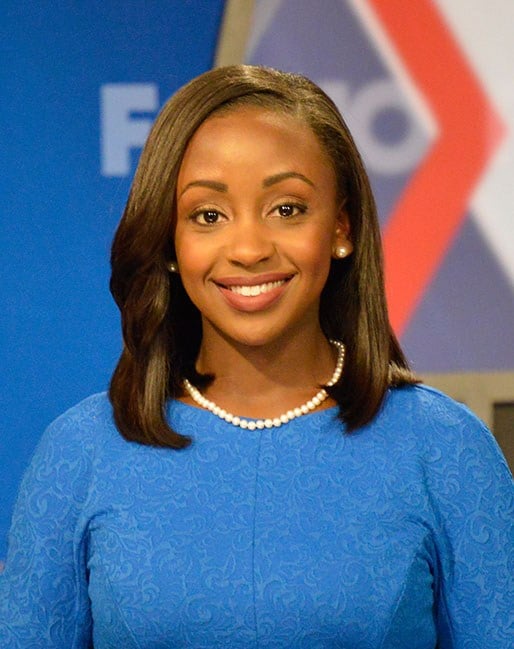 Kendra Turley was born and raised in Houston, Texas. Growing up on the outskirts of Houston allowed her to experience city life and suburban life. She was very active in her church and at her high school where she played volleyball for four years. She was the only person in the history of her high school to be "triple crowned" as Prom Queen, Homecoming Queen, and Miss Clear Brook.
Kendra followed in her parents' footsteps and attended college in Louisiana, where both of her parents were born and raised. She received a bachelor's degree in Mass Communication with a concentration in Broadcast Journalism from The Louisiana State University in Baton Rouge. She was very active during her time at LSU. She served as an ambassador for the university, volunteered in the community, held executive leadership positions for multiple organizations, and even participated in a few pageants. She was crowned Miss Imani her junior year and 3rd runner-up in the Miss LSU pageant her senior year.
Kendra started her broadcast career in Biloxi, Mississippi at WXXV-TV (FOX/NBC) as a Multimedia Journalist. During her time at WXXV Kendra served as an MMJ, the Sunday night anchor, and the morning segment anchor. She covered many of south Mississippi's controversial issues, such as the ongoing debate to remove the Confederate emblem from the state flag, and the religious freedom law, HB 1523. She also had the opportunity to travel outside of state lines for stories. Kendra traveled to Parris Island, South Carolina to cover what it takes to be a Unites States Marines recruit. She also covered the riots and protests following the shooting death of Alton Sterling in Baton Rouge, Louisiana.
Kendra Turley joined the FOX10 News team in December 2017. You can watch her live reports every weekday morning during the FOX10 morning newscasts. When she's not on air, you'll most likely find her spending time with friends and family or at the nearest restaurant.
Send all story ideas (and restaurant suggestions) to Kendra at Kendra.Turley@fox10tv.com.
Feel free to connect with Kendra on Twitter at @KendraTurley or on Facebook at KendraTurleyFOX10