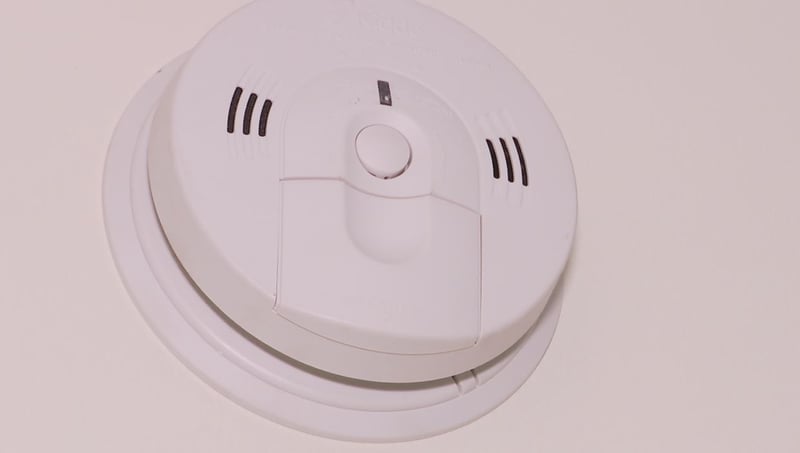 Fire officials say smoke detectors batteries should be changed at least twice a year (Photo: Asha Staples, Reporter)
MOBILE, AL (WALA) -
Now that we've sprung our clocks forward, it's a good time to check life-saving equipment in your home. That means your smoke and carbon monoxide detectors. According to fire officials, the batteries in your detectors should be changed twice a year. They getting in the habit of changing them when time changes is always good. They say doing this could save your life.
"It may seem small or a tiny, insignificant thing, but it could be very large part of a picture to keep you safe. it's better to call us, the fire department, and not need us than to actually need us and not have a way to get in touch with us to the smoke detectors. so again, they can be life-saving too," Steven Millhouse with Mobile Fire-Rescue said.
Millhouse says the fire department partners with the Red Cross to help install smoke detectors for home and business owners, as well as churches at no cost.
Millhouse says it's also important to know that your smoke alarms get replaced every ten years.
All content © 2018, WALA; Mobile, AL. (A Meredith Corporation Station). All Rights Reserved.