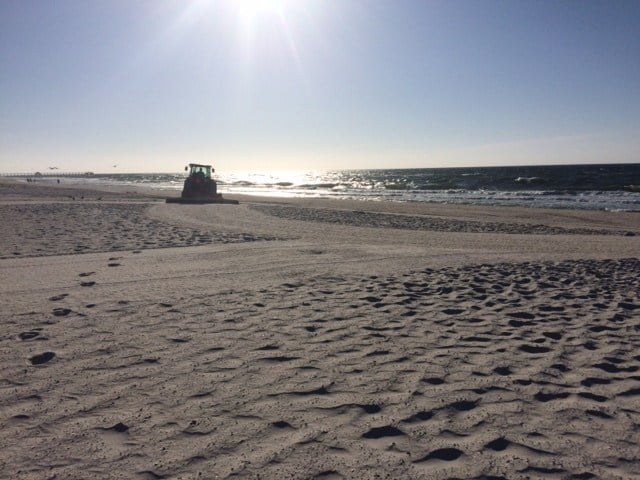 Photo: FOX10 News Reporter Alexa Knowles.
GULF SHORES, AL (WALA) -
You probably noticed a lot of traffic in our area this past weekend. The Spring Break season is starting to pick up, as college students and families travel from all over to enjoy the Gulf Coast.
Many of them were surprised to feel the chill weather in Gulf Shores.
"We are at least ten to fifteen degrees below what a normal Spring Break would be," said Grant Brown with the City of Gulf Shores. "It's really the kickoff [of Spring Break]. The roads are kind of busy, so you have got to be careful when you're out. Typically though, Spring Break is when you are out soaking up the sun, able to get in the water to cool off, and it's a little chilly for that."
All content © 2018, WALA; Mobile, AL. (A Meredith Corporation Station). All Rights Reserved.