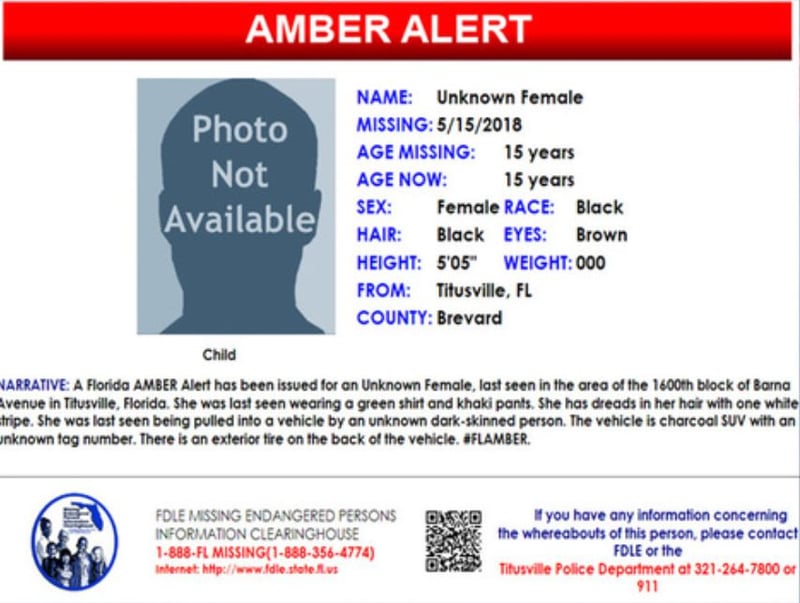 TITUSVILLE, Fla. -
A Florida Amber Alert has been issued for a teenage girl who was last seen Tuesday morning being pulled into an SUV.
The Florida Department of Law Enforcement issued the Amber Alert after the girl was seen being pulled into the SUV in the 1600 block of Barna Avenue in Titusville.
FHP says the girl is believed to be about 15 years-old. She is described as black, 5-foot-5, with brown eyes and hair, with dreads in her hair along with a white stripe. When last seen, she was wearing a green shirt and khaki pants.
Witnesses said a person with dark skin pulled her into the SUV. It is not known if that person was a man or woman.
The SUV is a charcoal color. No license plate number was available.
Anyone who sees the vehicle or girl is asked to call 911 or 231-264-7800.
All content © 2018, WALA; Mobile, AL. (A Meredith Corporation Station). All Rights Reserved.