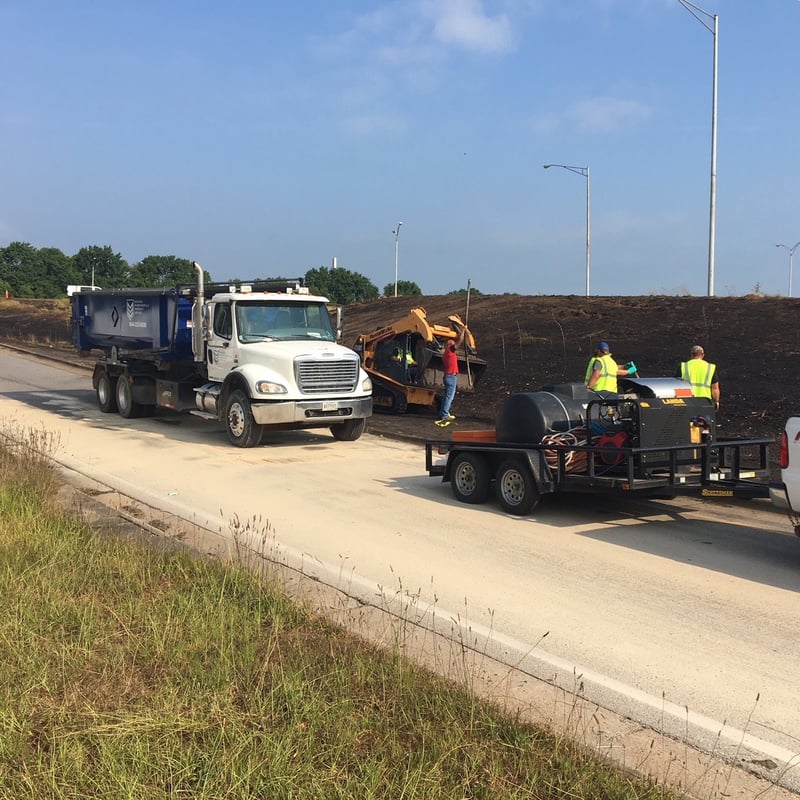 Crews returned to the scene of Monday's deadly tanker-truck crash near the Virginia Street exit to clean up debris and tear down a damaged fence.

Smoke damage from the crash is still visible all along the exit ramp.

Black ash covers an area that used to be covered with tall, green grass.

The truck flipped on the Virginia street off-ramp on eastbound I-10.

The crash triggered massive flames and thick black smoke around 11 Monday morning.

It took more than an hour to knock the blaze down.

Smoke and flames could be seen for miles.

Mobile Fire Rescue Crews tried to contain it before it reached I-10.

The driver of the truck died in the crash.

Investigators have still not released details about the driver's identity.

All content © 2018, WALA; Mobile, AL. (A Meredith Corporation Station). All Rights Reserved.